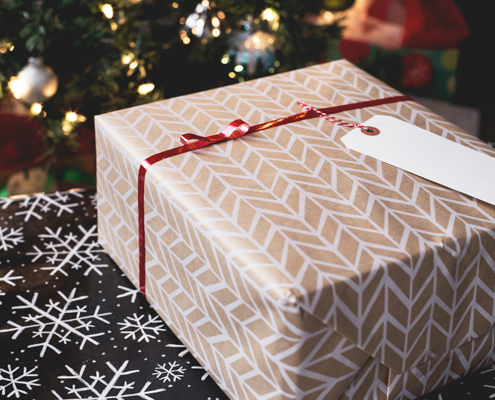 The Christmas rush. Do I have all the presents? All the food? Are all the decorations done? I hate the crowds, the lines, the traffic, because when I'm scampering to get my last-minute presents, they're in the way of accomplishing my goal. I do commando shopping: get in, get the target, get out. My focus is on my objective. And that's my problem. It's all about me.
My best shopping trips are when I go into the store intentionally focused on making someone else's day better. Determined to be Jesus to someone, I look for that grumpy face that's forgotten it needs to smile. I have to be uber-intentional about it or it won't happen. As an introvert, I can easily and happily slip in and slip out without talking to anyone and be quite happy about it. But I sense the Holy Spirit has a different agenda.
I've seen grumpy store clerks completely change their demeanor when I just said something nice to them that built them up, instead of tearing them down (2 Corinthians 10:8). I try to say something both empathic and complimentary. Like how hard it must be to be nice to inconsiderate shoppers all day, and what a good job they do at it. Like how they're the unsung heroes of Christmas, and we really do appreciate them. Sometimes I apologize for taking them for granted.
It always gets me a smile. That's become my new objective – to get a smile out of someone who looks stressed, to make someone else's day. And that's the best gift I buy for myself at the store – the gift of making it not about me. Best of all, it doesn't cost me anything but a little intentionality.
I don't think Jesus is frustrated by the crowds, the lines, or the traffic. But I don't think about what Jesus thinks about often enough. I look at the crowds and see obstacles. He sees opportunities. He yearns to be with them, while I just want to avoid them. He has compassion on them because they are harassed and helpless, like sheep without a shepherd (Matthew 9:36).
Yes, Christmas is about the Father giving us his son. Jesus came to give us his life for our salvation, so we could have abundant life (John 10:10). But that's only the beginning. He also came to give us his heart so that life would be worth living, by serving others (that's the "abundant" part).
So, when you run out in a panic to get that last-minute thing, celebrate Christmas' abundance by going out of your way to make someone else's day.
Does this resonate? Can you relate? Tell us your story in the comments. And please share on social media if you think this would make someone else's day. Merry Christmas!
http://identityinwholeness.com/wp-content/uploads/2016/12/KingdomGifts-495x400.jpg
400
495
Dave Wernli
http://identityinwholeness.com/wp-content/uploads/2016/03/new_logo_menu.png
Dave Wernli
2017-12-21 18:26:46
2017-12-21 18:26:46
Give Yourself the Gift of Not about You