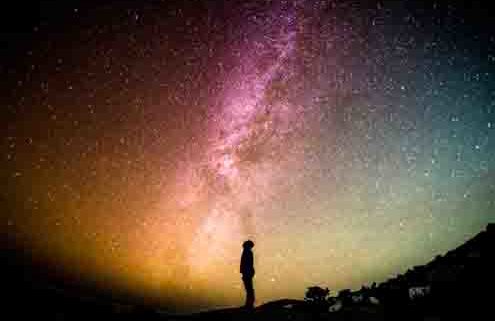 Forgiving God is a strange concept to a lot of people. Not that God did anything wrong – he never sinned against us. But sometimes we need to forgive people who have never wronged us when we (wrongly) hold something against them. Dropping what we hold against someone (whether they actually wronged us or not) is forgiveness.
We often hold something against God in our hearts that we need to drop. For example, ever hear anyone say, "I didn't ask to be born!"? Have you said it yourself? That's a judgement against God. Often, we hold something against God for placing us in our family of origin or for the way he made us.
Forgiving God means we don't hold those things against him and are at peace with how he made us. Even if bad tragic things have happened, maybe the loss of a child, a parent, a sibling, a spouse, we don't blame God for that. We don't hold it against him.
An alternative to forgiving God is to be god ourselves in our own lives. It's to remake ourselves into who we want to be, rather then who God made us to be. When people try to change their gender or their race, they are doing just that. I said "try to" above because we really can't change our gender or race, no matter what we do to ourselves. We can pretend, but that's all. We are still the person God made us, and he did not make a mistake. We will never find fulfillment and wholeness until we "forgive God," that is, drop what we have against him, and come to peace with who he made us to be.
Trying to be someone we're not will never bring wholeness, just more wounding. In fact, not being in agreement with God about who he made us to be is to live in a state of spiritual rebellion.
How about you? Have you had to forgive God for something? A disaster in your life? Do you know someone who's fighting God about how he made them? Tell us in the comments or shoot us a message. We'd love to hear from you and pray for you.
http://identityinwholeness.com/wp-content/uploads/2016/07/ForgivingGod-495x400.jpg
400
495
Dave Wernli
http://identityinwholeness.com/wp-content/uploads/2016/03/new_logo_menu.png
Dave Wernli
2016-08-01 03:00:57
2017-05-30 20:45:30
Forgiving God