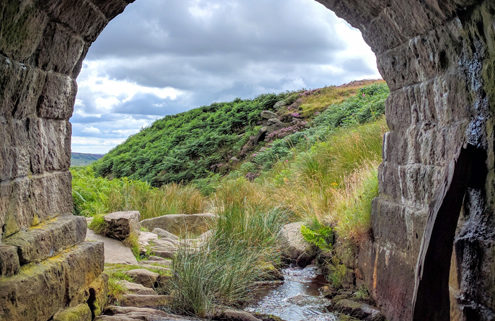 Forgiving someone and being healed from the wound they gave us are two different things.
Say we go to the gun range together. I'm handling my weapon carelessly and accidentally shoot you in the shoulder. You can forgive me instantly, but a gunshot wound takes three or four months to heal.
Suppose I see you the next day after you're released from the hospital. I slap you on the shoulder, "Hey, how are you doing? Great to see you! Sorry again about yesterday."
"Ouch!" you respond, because I slapped your back right on the wound. "That hurts!"
"Why are you still hurting?" I ask. "What's wrong with you? You're being very unforgiving."
But forgiveness has nothing to do with it! You've forgiven me, but you still have the wound. There's nothing wrong with you – it's normal for you to hurt again if I slap the wound. My refusal to acknowledge the reality of the wound I've given you is really a sign of my own un-repentance.
And if you continue to observe me still handling my weapon carelessly, I've made no change in my behavior, it's perfectly reasonable for you to put up a boundary and not go to the gun range again with me.
Forgiveness just means we don't hold anything against the person; it doesn't mean we're instantly healed from the wounding they've caused.
Yes, we will never get healing unless we forgive first. Forgiveness is part of the healing process. In the gunshot example above, if you intentionally don't take your antibiotics so the wound stays infected and messy, so you can hold something against me, that would be pretty jacked up. That's unforgiveness.
In my own life, I've experienced a divorce. I've forgiven everyone involved, my ex, the lawyers, the judges, etc. And, yes, I've taken responsibility for, and repented of, my part in it. But the pain and the wounding continues, both in my own life and in the lives of the people affected by it (my children). The pain goes on and on.
So what do you do? I keep going back to the Lord and giving the pain to him. Day by day, giving him today's pain. So I can move on with life, not getting stuck in it, but moving forward into the live works he has prepared in advance for me to do (Ephesians 2:10).
Today's Action Steps:
I will keep a short tab forgiving people, not holding the wounds they caused me against them (although I may put up a healthy boundary to keep from getting wounded again).

I will take my spiritual antibiotics, giving the Lord my pain and wounding each day, so I don't get stuck and dwell on it, but move forward into the future he has for me.
How about you? Does this resonate? If so, please leave us a comment or an email. Tell us your story. And if you think this would benefit someone else, please share on social media with the buttons below.
http://identityinwholeness.com/wp-content/uploads/2016/11/ForgivenessAndWoundedness-495x400.jpg
400
495
Dave Wernli
http://identityinwholeness.com/wp-content/uploads/2016/03/new_logo_menu.png
Dave Wernli
2016-11-28 03:00:04
2017-06-02 11:27:39
Forgiveness & Woundedness