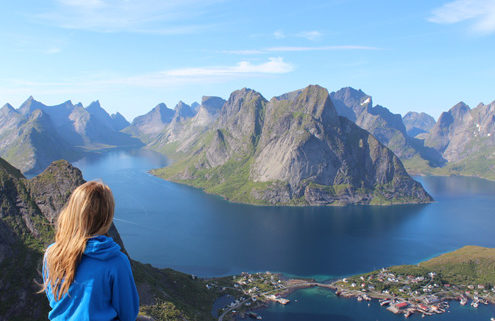 The beatitudes in Matthew 5:3-12 are pretty self-explanatory, if very counter-intuitive. But there's one in particular that's often misunderstood. At least it was by me for a long time. "Blessed are the peacemakers, for they will be called sons of God" (Matthew 5:9). But there's a world of difference between peace making and peace keeping. I had them confused the majority of my life, and I've paid a high price for it.
When we mistakenly think Jesus said, "Blessed are the peace keepers…" we live by the ungodly principle of Peace At Any Price.
But wait a minute, I thought peace was a good thing! It is, that's why peacemakers are blessed in the Kingdom and called sons of God. But Peace At Any Price is not a good thing at all. Peace At Any Price sacrifices the plan, wisdom, and calling of God to avoid conflict. It brings unity around a false peace. And false peace is not really peace at all – it's oppression.
Peace making is bravely going into an interpersonal conflict and bringing the plan and the wisdom, not to mention the calling and the purpose, of God to it. If God's wisdom is accepted, it brings true peace to the situation. However, if God's wisdom is repeatedly rejected, then it's time for godly conflict.
But peace keeping is quite different. Peace keeping is acquiescing to the situation. Peace keeping compromises (or outright silences) God's plans and purposes. We trade God's calling for peace in our interpersonal relationships. I confess I did this for a long time, and my family paid dearly for it.
By my observation, many husbands live by Peace At Any Price. It takes one to know one – I did for a long time. Too often we trade our vision for our family, and our place of leadership in our household, for peace in our home.
Now common sense here, that's obviously not an excuse to lord it over your wife. And wives have a significant role and get valid downloads from God just like husbands do. But, c'mon guys, we need to be the spiritual leaders of our home, not our wives.
Peace At Any Price is institutionalized in the culture, even in the church, with regard to home and family. How many times have you heard people, even Christians, say one of these re-phrases of Peace At Any Price:
Happy wife, happy life. Translation: "Sell out your vision for your family in order to keep your wife happy." Or you could say it this way: "Lack of conflict in your home is worth more than God's calling on your family." Sorry, but not true.
If mama ain't happy, ain't nobody happy! Translation: "If I don't get my way, I'll make my entire family miserable!" This is hardly the manifestation of the Fruit of the Spirit in a godly woman's life. Anybody out there still think this isn't demonic?
Now please don't flip out on me. This doesn't mean a husband should just impose his vision on his family. It's just as demonic for a husband to expect his wife to roll-over and practice Peace At Any Price. None of us, husband or wife, parent or child, teacher or student, should compromise or abandon what they know is God's wisdom, calling, plan, and/or purpose on their lives or in any situation.
It comes down to this. Peace at Any Price, a.k.a., peace keeping, is just getting bullied, pure and simple. If you are living Peace At Any Price, you have let your God-given identity get shut down by a bully. You need to repent and stand up to the bully.
In a marriage, when we come out of being bullied, we don't impose our calling on the other person. We don't want to become the bully. Instead, we invite: "This is where God is calling me to go. I'm going there, and I'm inviting you to come along." And we walk toward God's calling on our life with an open hand back to the other person. They may take it or not; that's on them. But we are walking toward our calling, and that brings true peace, in our heart if not to the situation.
Blessed are the peacemakers (not the peace keepers), for they will be called sons of God.
Does this hit home to you? Tell us your story in the comments? Are you living Peace At Any Price? Did you used to? How did you come out of it? Tell us in the comments, your story will help others. And if you think this article would bless someone else, please share it with the buttons below.
http://identityinwholeness.com/wp-content/uploads/2017/06/PeaceMakIngVsPeaceKeeping-495x400.jpg
400
495
Dave Wernli
http://identityinwholeness.com/wp-content/uploads/2016/03/new_logo_menu.png
Dave Wernli
2017-06-05 03:00:21
2017-06-12 07:51:40
Peace Making vs Peace Keeping